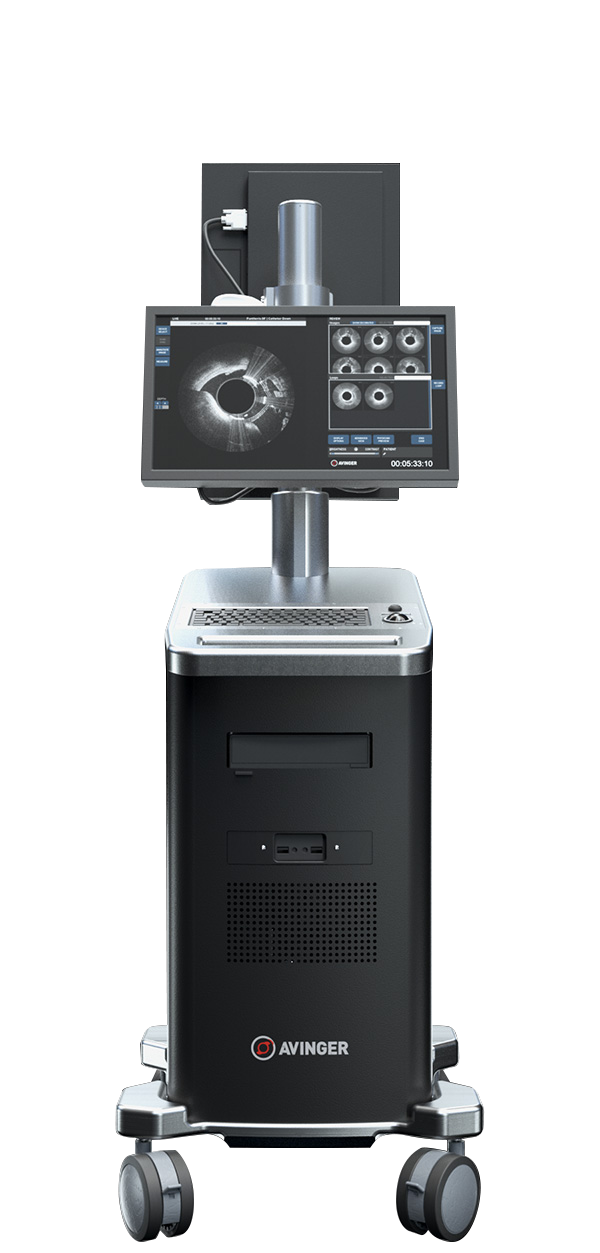 The Foundation.
ONE INNOVATIVE CONSOLE SHEDDING LIGHT ON PAD PROCEDURES
Maximum Features.
Minimum Effort.
DUAL SCREENS + AUXILIARY OUTPUT
High resolution physician display paired with a technician touchscreen for full control. Additional HDMI output for increased lab integration. With the addition of a standards based HDMI output, viewing high definition OCT images 
has never been easier. Simply connect an HDMI cable from your lab monitor to the L250 
console and you will be viewing OCT images side by side with your other lab monitors in
 no time.
SOFTWARE DESIGNED FOR EFFICIENCY
A reimagined user interface you will want to touch, and now you can. The L250 console 
is equipped with a multipoint touch screen that allows the operator to more naturally 
interact with the operating functions of the system. From start to procedure in two taps 
of the display.
MOBILITY
All-in-one design allows the Lightbox to easily move from lab to lab. Lightbox remains nimble in any environment.
Tech Specs
Catalog Number
L250
Compatible Devices
Pantheris Next-Gen 7F
Ocelot
Ocelot PIXL
Ocelot MVRX
Physician Display Size
27″
Physician Display Resolution
2560 x 1440
Technician Display Size
22"
Technician Display Resolution
1920 x 1080 Touchscreen